Clinical Psychologist, Kevin Naidu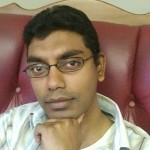 I completed my degree in Clinical Psychology at the University of the Witwatersrand, during which time I worked at both the centre for the study of violence and reconciliation (CSVR) and Alexandra Community Clinic. I served my internship at Tara Hospital during which time I worked on both the psychotherapy unit and the eating disorders and adolescent unit. Upon completion of my master degree, I completed my community service Helen Joseph Hospital. I have since then worked part time as a consultant in the employee wellness sector and maintained a private practice. I work predominantly with adults, adolescent  and couples I have a strong interest in relationship issues, bereavement, workplace issues and trauma.
My style of therapy is based on the individual needs of my clients and the nature of their presenting problem. I do however embrace a deep commitment to assisting clients to develop a more holistic and fuller picture of their capabilities in terms of their relationship with others and themselves. I view the therapeutic relationship between therapist and client as the most powerful tool for accomplishing this task. I believe many us need to become more of who we are and own parts of ourselves which we may be unable to tolerate.